Something about fans and dust...
---
Ceiling fans are magnets for dust and often a hassle to reach and clean. Our trucks are equipped with ladders of all sizes to reach your ceiling fans safely. Whether they be 7 feet up or 27 feet up, we find a way to clean them up so you don't have to. My-T-Brite is your #1 choice for ceiling fan cleaning services in Eastern Idaho and Jackson Hole, Wyoming.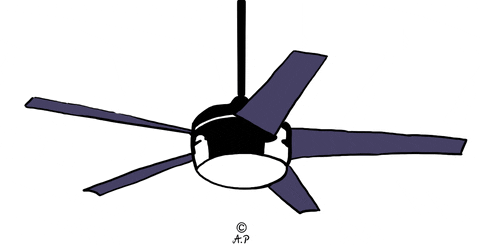 Simple and Effective
---
Ceiling fans accumulate a tremendous amount of dirt, dust, cobwebs, and allergens. Since they can be difficult to reach, especially in the case where one is installed on the second floor of a vaulted ceiling, they are often overlooked in routine cleaning. That being said, fans are often overlooked in routine cleaning. They continue to build up dust more and more until there could be a breakdown of the motor inside the system, or you may start to notice dust being blown all over your room and getting on top of your carpet, curtains, bedding, tables, sinks, and so on. Our team at My-T-Brite will be able to remove those old dust bunnies and clean the blades, glass, lights and other various components.