Mirror, Mirror on the wall...
---
Our window washing equipment just so happens to be perfect for washing mirrors as well. We can clean your mirrors, streak free guarenteed. Call now and ask about the"pane in the glass" package deal! My-T-Brite is your #1 choice for mirror cleaning services in Eastern Idaho and Jackson Hole, Wyoming.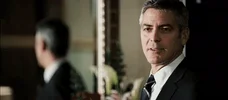 Might as well
---
Cleaning these glass surfaces on your own, by hand, can be extremely time-consuming and even dangerous if you have to drag out a ladder to get to some of them. This is why it is in your best interest to work with a professional, such as My-T-Brite. We have the tools and equipment necessary to give your mirror surfaces a better-than-new shine. Our team at My-T-Brite offers our mirror cleaning service as an additional add-on service to our normal window cleaning services. Ask our window cleaning tech about having your mirrors cleaned when getting your quote or while we are cleaning your windows.